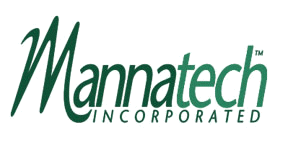 Greg Lyszczarz
Phone: (519) 686-5533
Fax: (519) 686-9085

Who Is Mannatech(TM) :

Mannatech(TM) is a research and development company in the new Nutraceuticals Industry. "Nutraceutical" is a term used by the Food and Nutrition Board of the Institute of Medicine to describe "functional non-toxic plant components with scientifically validated effects."

Mannatech(TM) is the front-runner in this new $250 billion industry with their creation of Amrotose(TM) Complex, a glyco-nutritional complex product now known to be necessary for the body's cell-to-cell communication. We no longer receive these important molecules in our diet, or with any other nutritional supplement.

Why Mannatech(TM):

Mannatech's(TM) scientific team was awarded the "Top Biochemical Discovery Of The Year" in 1996 for the creation of AmrotoseTM by the American Naturopathic Medical Association. Products based upon the concept: Our body has the power to heal itself . . . if . . . provided with the proper nutritional support.

The only dietary supplement to qualify for reimbursement by a major health insurance provider. AmrotoseTM Complex, which is part of all Mannatech(TM) products, provides the key component for optimal health and performance.

Using Mannatech's(TM) Optimal Health Plan is a proactive way to reduce health care costs.

Send Comments to: mannagreg@accglobal.net